Fashion Art Toronto [FAT] 2018 | Review
Last week, Fashion Art Toronto (FAT) kicked off at the Daniel Spectrum building with five days of performance art, photography exhibits, art installations, fashion curated films, and runways. Known for it's provocative, cutting edge, and avant-garde interpretations of art and fashion, FAT has been and continues to be a crucial platform for Canadian fashion, unconventional runway models, and interdiciplanary arts. With the five-day showcase, the annual event drew many Canadian and International fashion designers and artists.
This year's collections and art performances were artful, directional, thought-provoking, and telling of the romantic story of a meeting of the old worlds and new. Most also nodded to shifts that are currently taking place in the world of fashion when it comes to cross-pollination of menswear and womenswear.
Runway Highlights
Christian Barrera Huerta, designer of LOCO ONE showcased a collection that took inspiration from the revolution of technology in culture and social expression. The collection was forward thinking in a palette primarily of red, white, nude, black, and grey; models sported apocalyptic patterns with white tribal face paint.
A collection of beautiful and modern wedding dresses hit the runway, with some touching on the darker side of marriage as well. Najla not only offered dresses for the traditional bride but had the unconventional bride in mind as well.
We never knew we needed a bedazzled cape with colorful feathers and a message, until we saw Allie Wood's collection, nodding to the many layers of mental health. The collection is called disorder and represents her journey through chaos of having Borderline Personality Disorder. The models did not do a traditional catwalk, but instead embodied each pieces' mental health message in a performance.
Monika Francikova took the opportunity to revisit the roaring twenties with a mix of feminine and masculine pieces. Her collection gave us life with drop-waist dresses and glamorous furs.
Amazed by witchcraft and voodoo as a child, Donico Knowles's collection had a vivid jungle voodoo look to it, with bold designs and shapes that told a dark story.
Amber's designs focus on enhancing the female character through shape, colour, and volume. Her collection gave the feeling of elegant, uptown restraint with a polish and sleek look.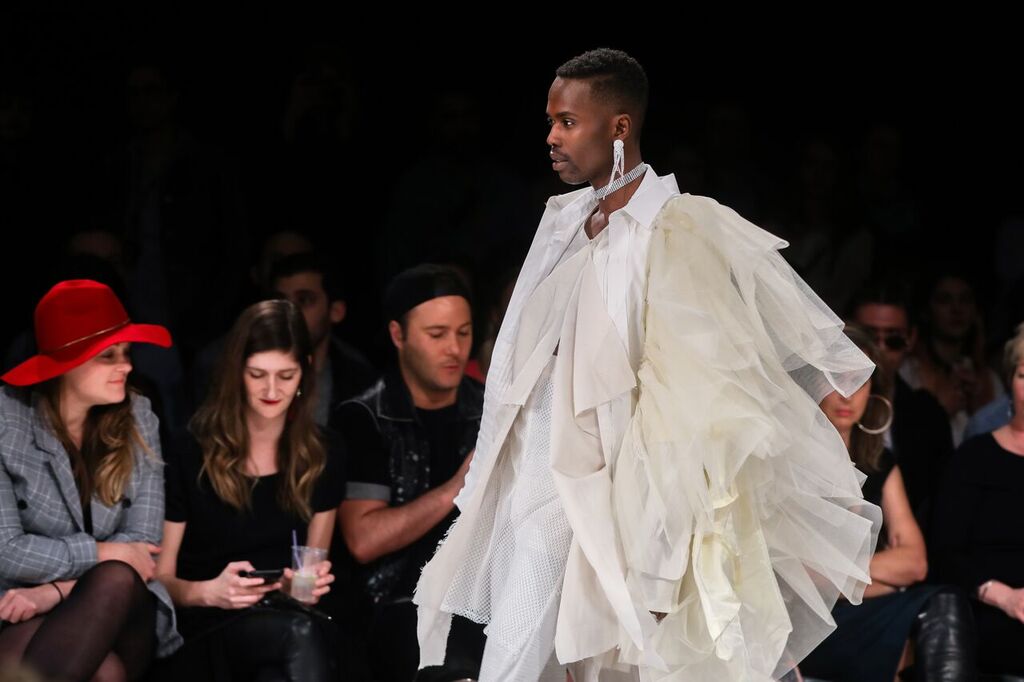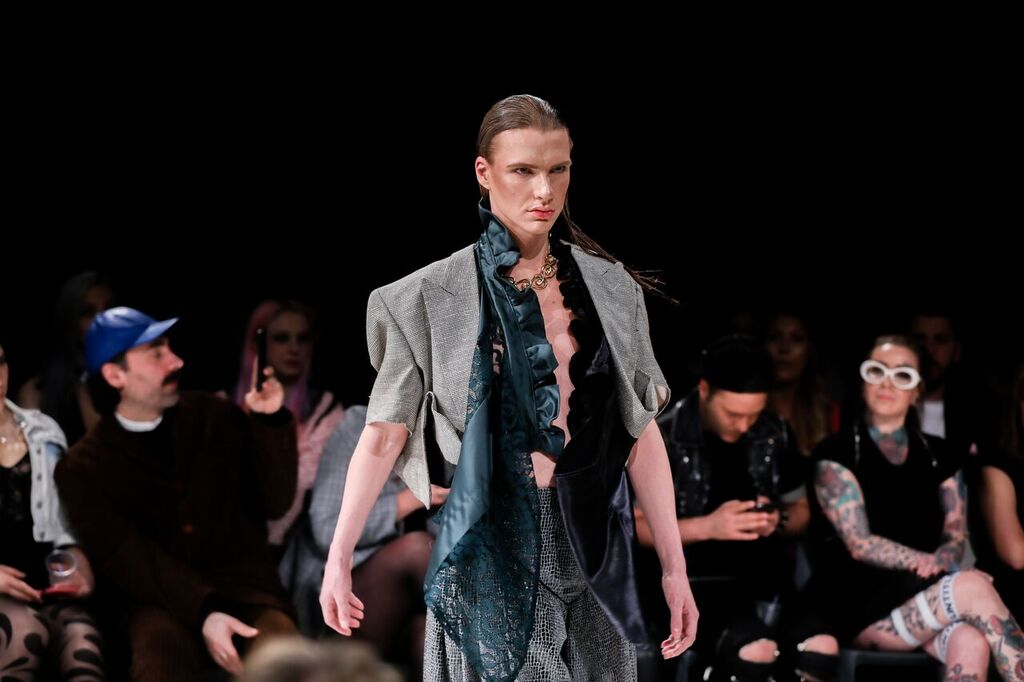 Carter & Natalissa Da Silva are invested in understanding how clothing can be used to embolden those on the slippages of cis-gender heteronormativity and femme-phobia, primarily through ethnographic embodiment.
The 13th installment of Toronto's alternative fashion week showcased designers intent to explore the influence of external factors on the world of fashion such as the digital revolution, mental health, and identity. The show was filled with standout, iconic designs that made a statement and left an ever lasting impression on the audience, including us.
Till next year!