REVIEW: The Weeknd Kiss Land
If The Weeknd were a Harry Potter character, he would be a Dementor, luring you in for the kiss of death and leaving you trapped in his dark, magical matrix. Far from your average R&B artist, the music of The Weeknd is to the tainted what electronic music has become to the douche bag. There is a sense of appeal, an understanding between the two parties. Drugs, sex, and heartbreak (which all goes hand-in-hand realistically speaking) seem to be the theme throughout his last four albums, with no exception to his latest and numéro Cinq: Kiss Land. And surprise! That's what his target market, the Millennials, are familiar with.
The Millennials are the generation that thrive on hook-up culture, digital disconnect, and heartbreak. The inability of maintaining a committed and intimate relationship due to the short-lived satisfaction lifestyle leads to failure in romantic upkeep, unanswered questions, and emotional stigma. Evidently, left dealing with the presence of a void, the inability to feel, accompanied by confusion and narcissism. Realization of the hollowness is the most painful of all cognizance. In order to 'avoid the void', they overindulge. And THAT my dear friend, is the reason for the strong connection between The Weeknd and his love stained fans. Amidst his lyrical content throughout all his albums, he brings to surface the emotional pain Millennials are acquainted to. His words sooth the emptiness of the heart, like vanilla ice cream on a sunburn.
Kiss Land starts off with Professional, a track that explains his relationship with a stripper and becoming desensitized to sensible things, such as love and sex.
"What does it mean/ When your heart's already numb/ You're professional/ Won't treat it like it's personal/ No, cause it's just love/ It always makes its way back around/ It's dispensable/ To fall is unacceptable".
Town is about the lover that left him for another man before he started his tour, followed by Adaption which was released whilst Kiss Land was still in the making under the name Roman Polanski on YouTube. Roman is a polish film director who is highly accredited for his horror films, a vibe that The Weeknd sought after for this album. Adaption speaks of how he has moulded himself to his new lifestyle but lost himself within it. And how he is questioning whether he made the right decision in leaving her (the girl mentioned in Town).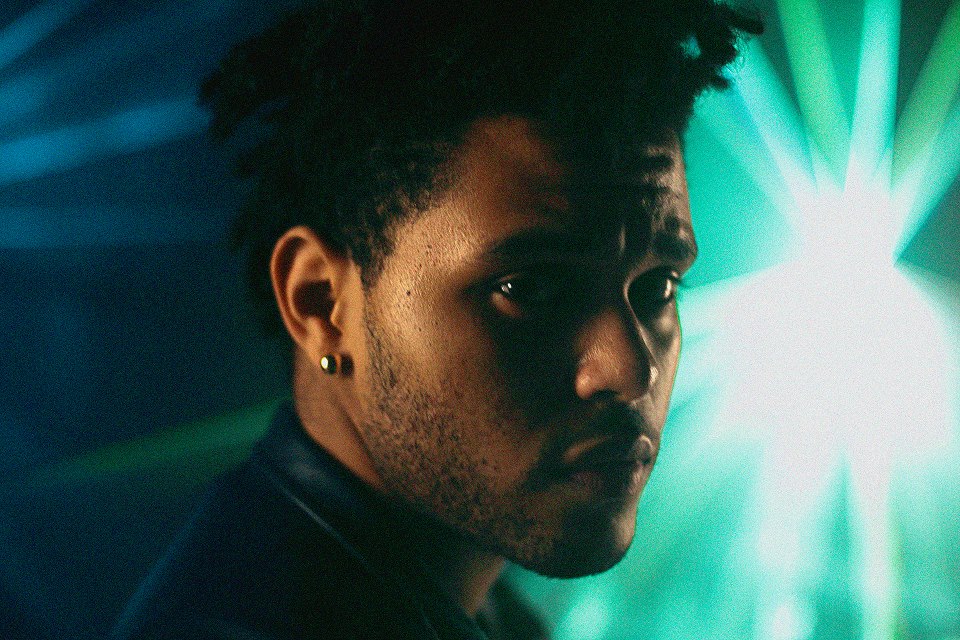 "I lay my head on a thousand beds/ It's been a test to see how far a man/ Can go without himself/ I think I lost the only piece that held it all in place/ Now my madness is the only love I let myself embrace/ I could've stay"
Belong to the world was debuted sometime in July and although it got into some trouble for using a sample of Portishead's Machine Gun, it's still a sweet tune. A sci-fi looking music video shows the significance of the song; The Weeknd's in love with someone that is as empty as him.
http://www.youtube.com/watch?v=lYO77zNhWl4
However the emptiness has led to the feel of 'belonging to the world' aka 'Ho'-ness. But the title of the track could also be taken in the sense of stardom and his efforts of staying private in an industry that demands open doors.
"I'm not a fool / I just love that you're dead inside, I'm not a fool / I'm just lifeless too."
Unlike previous albums, The Weeknd features only one artist on this project, and surprisingly that's Drake. The Toronto duo (who were thought to have beef in the past…) take on Live For. Overindulgence is the key message on track. What appeals to me is Drakes line:
"How long do you think it's gon' take for y'all to fall/ That's a serious question because I'm seriously questioning all of y'all"
Very similar content to Kendrick's 'Control Verse', No?
All in all it's a great album. Is it as great as House of Balloons? Nope. It has dark melancholy melodies with dreamy synth that is accompanied by a sense of mystery to a point where no matter where you are, the moment a song comes on you start to expect fog to appear. I mean hell I'm surrounded in fog right now! Where is my damn coffee…