What Ever Happened To…?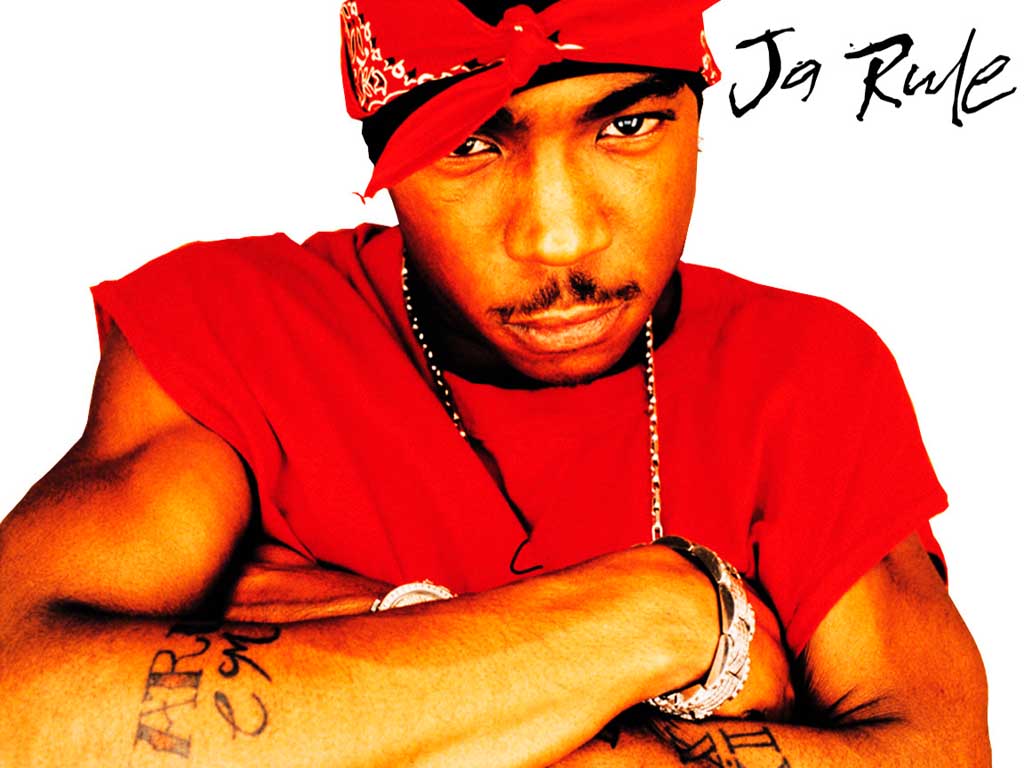 Music artists come and go. That's just how the industry works. One day you're on top of the world, and the next day you're at the bottom of a bottle.
You forget how many artists you forgot about until the DJ at some party starts pumping songs from your high school days. Then out of nowhere, an overwhelming wave of nostalgia sweeps over you.
"Oooo I love this song," is usually the phrase that follows. "What ever happened to this guy!!!?"
Good question.
Well, I've got the answers SWAY. 3 answers to be specific, about 3 artists who were at one time at the top of the charts, but have performed the disappearing act better than the guy you're dating.
Maybe these people are smart & recognized their time was up (does anyone else think it's weird that Usher's still making music – with Kid Ink? It's like your dad showing up to your party). Or maybe they made their money and are  content living relatively normal lives. Whatever the case, let's dig up some dirt on where they're at today.
Twista
Waaaaaaaay back in 1992, Carl Mitchell, aka Twista, held the title of world's fastest rapper and was able to pronounce 598 syllables in 55 seconds. He really blew up around 2004 with Slow Jamz and Overnight Celebrity and stayed hot for quite some time, but where he at now?
Surprisingly, the 41-year-old is still making music and has been doing so consistently, go figure. He released his eighth album, The Perfect Storm, in 2010 and The Dark Horse in 2014. He also just released a mixtape, Withdrawal, with Do or Die, and they plan to do a follow-up EP sometime in the future. Unfortunately, I don't expect much to come of it.    
Ja Rule
It's Murder I-N-C. Ahhh who didn't listen to that raspy-voiced rapper's Pain Is Love album? Born Jeffrey Atkins (ma namez djeff), Ja Rule had a prosperous career during the early 2000s, especially after he teamed up with Ashanti. Ja earned four Grammy nominations, and two of his albums topped the U.S. Billboard 200…not bad.
But then he left Murder Inc., started some shit with 50 Cent, and was essentially forced to release his seventh album as a free download due to lack of interest.
Things went from bad to worse after Ja was sentenced to jail for gun possession. Just one month after he got locked up, Ja Rule was charged for income-tax evasion. He plead guilty again and got a 28 month federal sentence.
His love for music stayed strong though. He put out two singles shortly after his release, and is planning on releasing another album called Genius Loves Company this year. He's also got a reality tv show in the works, and he and Ashanti are doing a July tour in Australia.
Mýa
Mýa Marie Harrison was one of those gorgeous R&B singers and sometimes actor from the early 2000s. Her first self-entitled album, Mýa, sold over a million copies and her singles skyrocketed to the top of the billboard charts. So she wasted no time producing Fear of Flying. This second studio album focused primarily on female empowerment, and the majority of the songs were co-written and co-produced by Mýa.
This boss woman made several small appearances in big films including Chicago, Dirty Dancing: Havana Nights and Shall We Dance, and she has won a Grammy for Best Pop Collaboration with Vocals for Lady Marmalade. But after she released Moodring, Mýa started to cool off, at least in North America.
For some reason unknown to me, Mýa took a strong interest in Japan, and contracted with Japanese R&B label Manhattan Records. Her fifth studio album, Sugar & Spice, was released in Japan in 2008 and re-released in 2009.
It's probably not a good sign when you have to put out the same album twice. But, she also started her own label and continues to release songs that get moderate attention every now and again. She's also heavily involved in philanthropic endeavours and was on Dancing with the Stars a few years ago, placing second for that season. Meh.
Stay tuned for more articles about singers and rappers you totally forgot existed like MIMS!!! Were the hell is E40! I have so many questions!